presentations
presentations and speeches that I have given
JMIH Presentation
July 2022
I had such a great time sharing my research on assembling a reference genome for Anolis grahami at JMIH this year! This was my first JMIH and it was such a wonderful opportunity to make new friends and hear about really exciting herpetology research.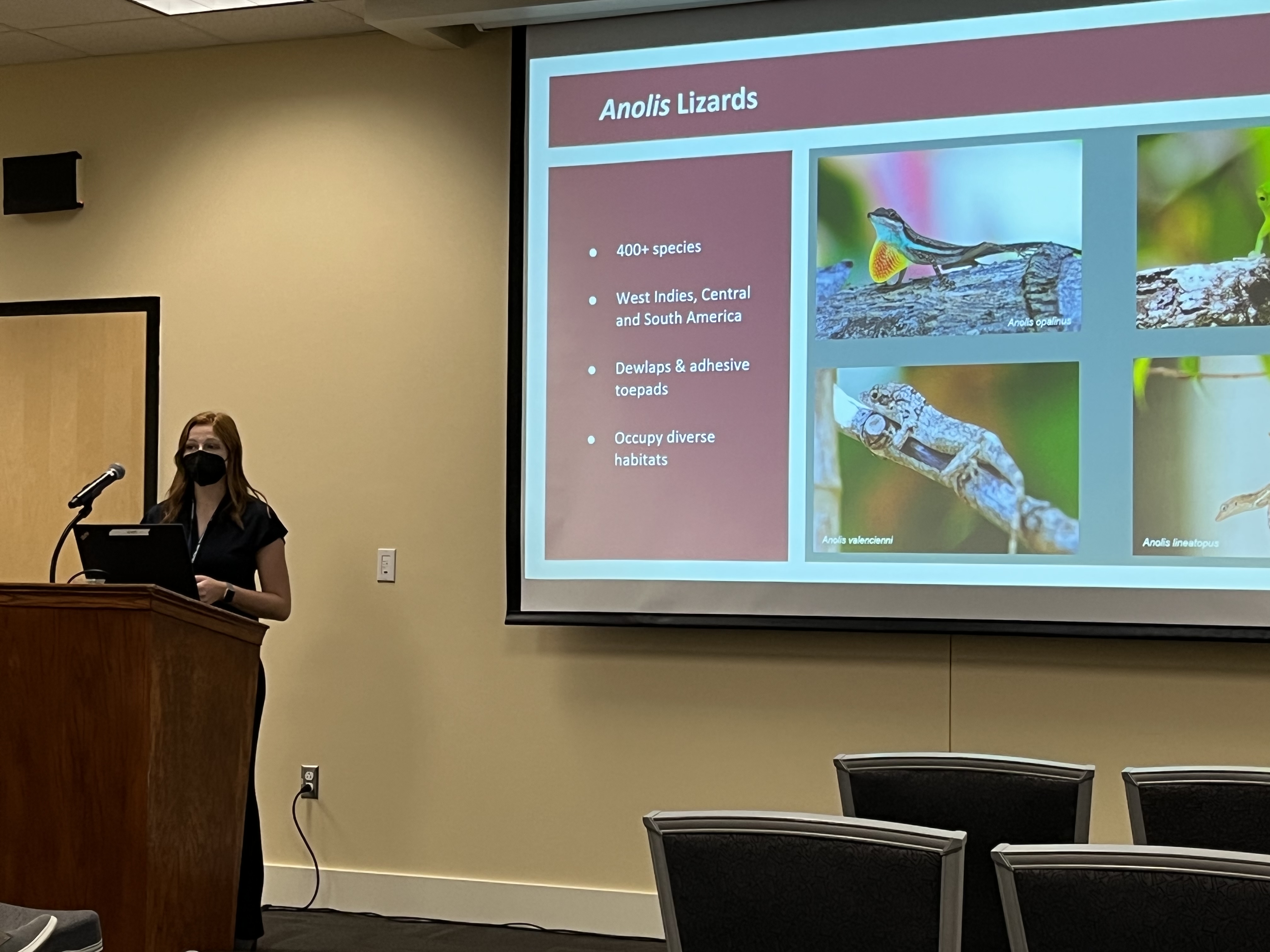 ---
Commencement Speech
May 2021
I am extremely honored to receive the Manly E. Wright Valedictory award from UNC Asheville. I was given the opportunity to speak to my graduating class at the May 2021 commencement ceremony (my speech starts at 28:22).
---
Spruce-Fir Conservation PechaKucha
May 2021
This is my PechaKucha presentation for my public speaking final competition. A PechaKucha is a special type of presentation where the presenter has 20 slides that automatically advance after 20 seconds. For my speech, I chose to talk about Southern Appalachian Spruce-Fir forest conservation and I tied for first place! This was such a fun opportunity to try out this presentation style and share information about this wonderful mountain range that I call home!